All of us want to live in a healthy and safe environment, and the best way to achieve that is to monitor the buildings and infrastructures. Structural health monitoring is one of the most important activities performed to check and assess the structural health of buildings. Through structural health monitoring, it is possible to measure the current status of the building and identify potential risks. Often an obstacle is that the current monitoring systems are complex to install and/or maintain!
We tried to overcome this problem…How? Creating a really modern and versatile structural health monitoring system, focused only on the essentials: smart sensors and an intuitive application accessible remotely via PC, tablet or smartphone
Notably, the sensors are connected directly to the Internet. The data acquired is processed in real-time into information that is easy to analyze/reuse and is available immediately on the web page of your application. The information is accessible through any PC, Tablet or Smartphone connected to the Internet.
The system consists of a range of sensors:
Displacement
Inclination
Temperature
Humidity
which must be fixed at appropriate locations on the structure to be monitored. After the sensors have been installed, on-site presence is no longer required, because the – remote – monitoring is already underway.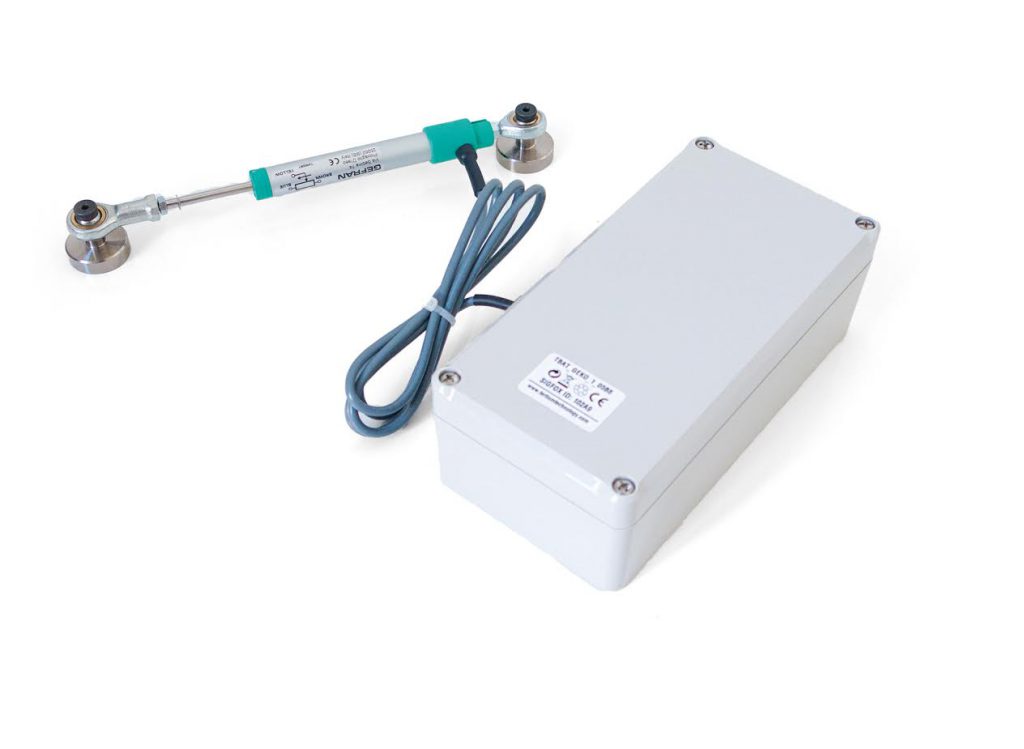 Here a table of features and benefits of the monitoring system:
| | |
| --- | --- |
| Features  | Benefits |
| User-friendly web interface | Easy to install |
| Long range and very low power wireless communication | Immediately available data |
| Long battery life | Convenient compared to existing systems |
Our solution has been used in the case of the subsidence of the parapet of the Arno in Florence.
On the riverside of the chasm it was difficult to obtain a source of electricity and we had to act fast.  By using our system we were able to rapidly provide more data – conveniently accessible online – than was achievable via mechanical crack-meters.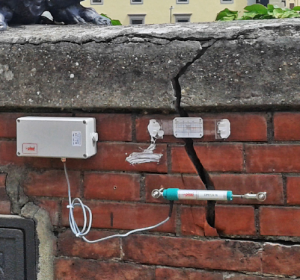 For more information about this remote structural monitoring solution, take a look here